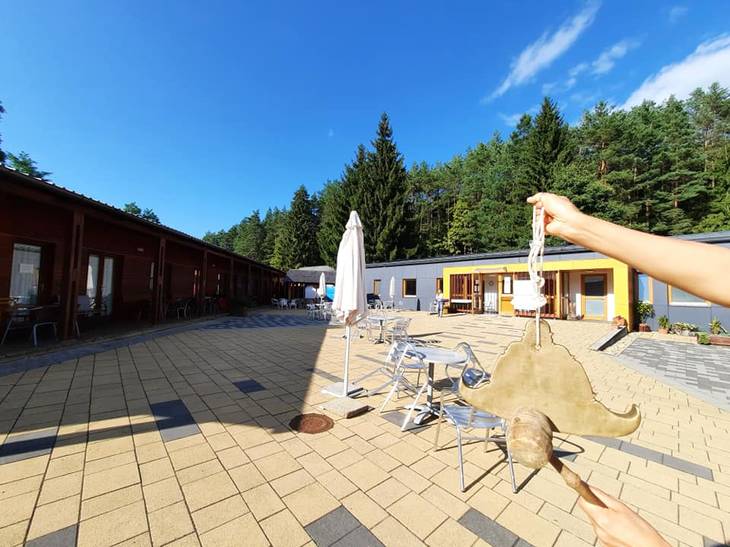 The courses are not in the capital (Budapest) but on the countryside. Please read carefully.
Location: Salgótarjáni Gyermektábor (Youth camp)
Address: 3100 Salgótarján, Tóstrand Hétvégi telep
Public transport to the site
The course will take place at the youth camp "Salgótarján gyerektábor", located near the city of Salgótarján.
Coaches departing form "Stadionok" station (district XIV in Budapest) run regularly to Salgótarján.
Suggested departure time is 12:40, 13:40. 14:40. The journey takes a little more than 2 hours.
Getting out of the coach at the end station take the north direction to reach and turn right into a small tunnel under the railway. Move about 200 meters to the intersection with traffic lights and crossing the street turn to the left. After another cca 200 meters find the station of the local bus before the shop Ofotért (Optician). Buy tickets at the newspaper kiosk and study the time table or ask people around you for information regarding bus schedule.
The bus direction is "Somoskőújfalu". The right bus numbers are 6, 36, 46, 11. Your destination is "Salgótarján Gyerektábor" (Not the Camping, however the bus station for the camping is not too far from the Gyerektábor).
By car
Highway M3 till city Hatvan, take road 21 to Salgótarján, then follow the signs in the direction of Somoskőújfalu, reaching the end of Salgótarján sign, turn right. (The camp is opposite to the Toyota Autosaloon).